people&baby abroad
Outside France, the people&baby group has developed a network of 190 top-of-the-range daycare centres and kindergartens in 9 countries (China, Singapore, USA, Canada, Qatar, United Arab Emirates (Abu Dhabi and Dubai), Luxembourg, Italy and Belgium). Every day, its childcare facilities welcome nearly 19,000 children aged 0 to 12 years old.
In all its facilities around the world, people&baby implements an educational project focused on the well-being and development of children, with a major emphasis on nature, art and opening up to the world.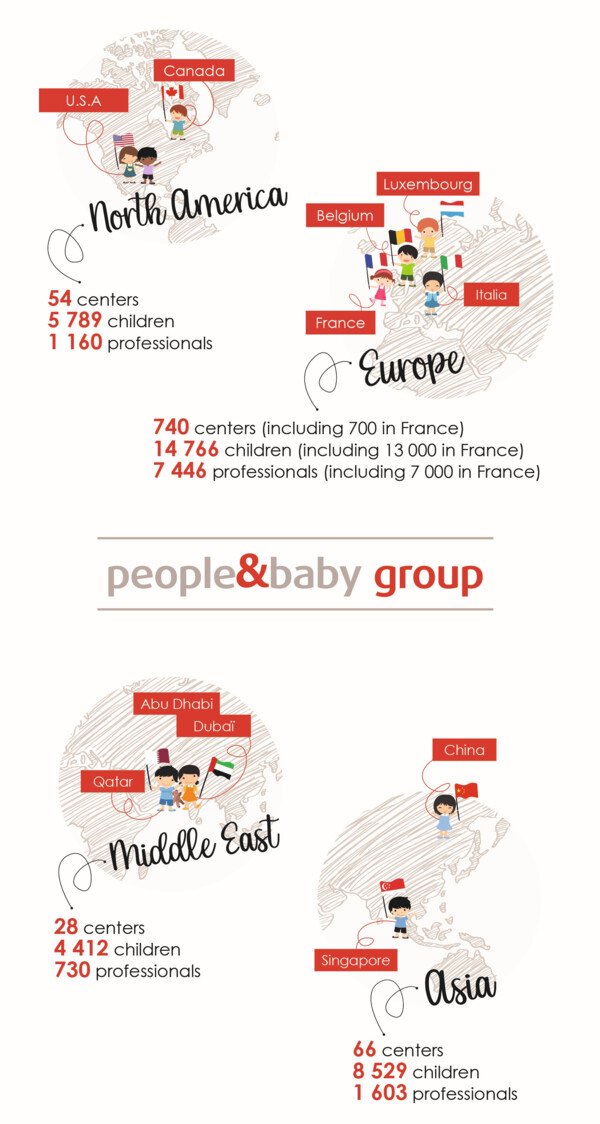 Discover our daycare centres and kindergartens around the world
Enrolment in our international daycare centres and kindergartens
To find out more about enrolment in our network of facilities abroad, send an email to international@people-and-baby.com, specifying the country and city where you are looking for a childcare facility for your child.
Recruitment in our daycare centres and kindergartens abroad
Our facilities around the world are staffed by bilingual childcare professionals. If you would like to apply for a position at one of our facilities, please contact monica.minciu@people-and-baby.com
To discover :